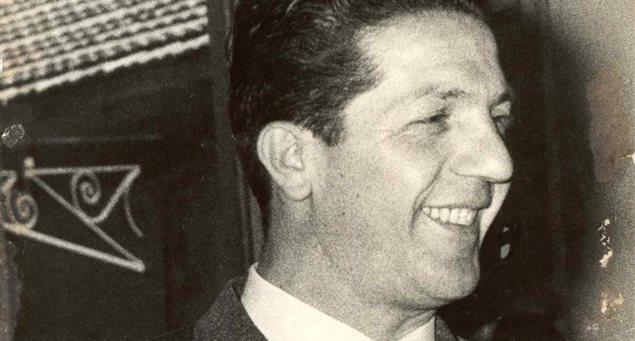 Nikiforos Mandilaras, born in Koronos, Naxos in 1928, was a lawyer and prominent political activist in the years before the military coup d' etat of 1967.
During the Axis occupation of Greece he joined the ranks of the left-wing youth resistance organization EPON, and entered the Law School of Athens University in 1948.
Throughout his career Mandilaras defended many citizens persecuted for political reasons, including a number charged with Communist espionage in 1960.
In 1961 he stood as a candidate with the Communist-backed party PAME and published the magazine Naxiaka Chronika (Naxos Chronicle). His firebrand articles in the Athenian press, his caustic humor and uncompromising spirit made him a target for the authorities of the day and he was dragged before a criminal court in Samos.
In 1965 he sided with the Center Union party of George Papandreou and he planned to stand as a candidate in the elections scheduled for May 1967.
Between November 1966 and March 1967 Mandilaras defended before a court martial a number of low-ranking army officers in the high-profile trial of ASPIDA, which was purported to be a secret organization within the army and whose political leader was claimed to be the son of George Papandreou and future prime minister Andreas  Papandreou. The case had led to the dismissal of George Papandreou by King Constantine and is widely considered to have opened the way for the military coup d' etat.
About a month after the colonels took over on April 21, 1967, Mandilaras, who was being sought by the regime, secretly boarded a boat in an attempt to escape to Cyprus. Five days later his body was found on Gennadi beach on the island of Rhodes.
It is considered certain that he was murdered by the junta but the perpetrators were never identified.
His bust stands at one of the entry points to Koronos village.