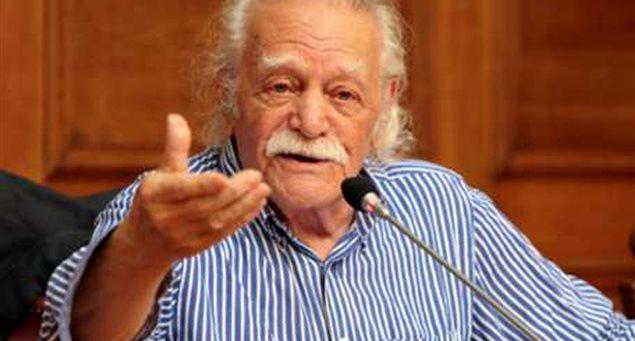 Manolis Glezos, a native of Apiranthos, Naxos, is best –but not least- known for the first resistance act against the wartime German occupation of Greece.
Born in 1922, he moved to Athens with his family in 1935. While attending secondary school he worked in a pharmacy and, in 1939, formed an anti-fascist youth group opposing the dictatorship of Ioannis Metaxas and the Italian occupation of the Dodecanese islands.
In 1940, he entered the Athens tertiary School of Economics and Business Studies.
On the night of May 30, 1941 –just weeks after the Germans had entered Athens, Glezos and a friend, Apostolos Santas, climbed up the eastern side of the Acropolis, evaded the attention of the guards and took down the Nazi flag.
The daring act sparked enthusiasm across occupied Europe at the time, bolstered the Greek resistance spirits and later made the two young men symbols of the struggle against the German occupation.
Glezos served as mayor in his native Apiranthos (also called Aperathou) between 1985 and 1987. His initiatives included the creation of four of Apiranthos's five museums, of the N.N. Glezos library which comprises some 20,000 volumes and the setting up of the Aperathou Women's Traditional Crafts Cooperative.
In the 1990's, Glezos masterminded a solution to the village's water shortage problem with the creation of the Hydrology School and the construction of low dams.
He is currently serving as a member of Parliament with the main opposition SYRIZA party.