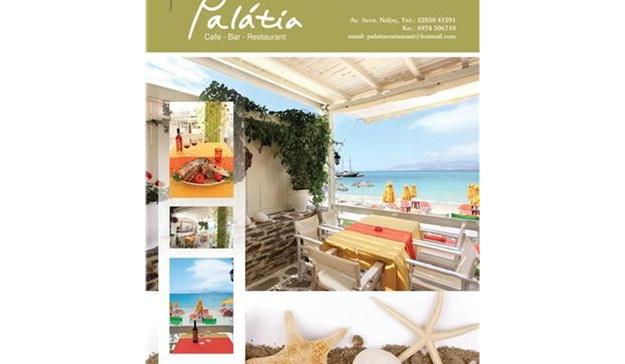 Our main goal is to maintain Naxian -Aegean Cuisine using strictly pure and Naxos High quality materials, in combination with the attended space, the splendid aesthetics, the exceptional service friendly, cheerful approach and gastronomic enjoyment of persons that searches the good food.
From May to October
Agia Anna Beach
Tel.: 22850 41591
info@palatiarestaurant.com
http://www.palatiarestaurant.com
Directions for access

by car : you follow the road from Naxos Town to the airport and then to the bay of Agia Anna.

Public transport info

by bus: daily from the Naxos Town to Agia Anna.