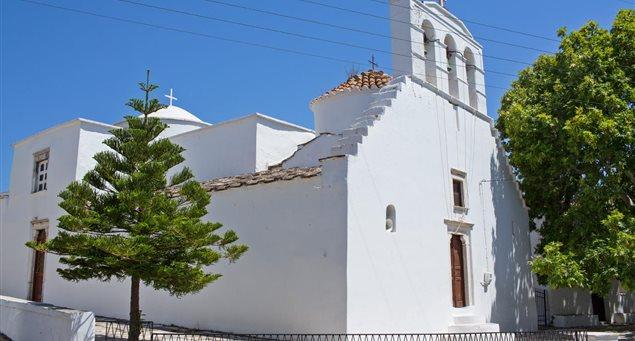 The Church of Panagia (Virgin Mary) Protothronos at Chalki is one of Naxos's oldest and most important religious monuments.
Initially built in the early Christian period as a three-aisled basilica, it was converted into a cruciform, domed church in the 9th century. Two additional aisles were built later.
The interior has five layers of frescoes, of the early Christian period, non-pictorial of the iconoclastic period of the 9th century, and of the 10th, 11th and 13th centuries.
The fresco in the alcove of the altar depicting Virgin Mary with a spindle is considered unique in the Balkans.
According to tradition, the church was named Protothroni because it was the first to be built on Naxos, and has been proven to have been in uninterrupted service since 1052.
| | |
| --- | --- |
| Directions for access | Located in the center of the village. |