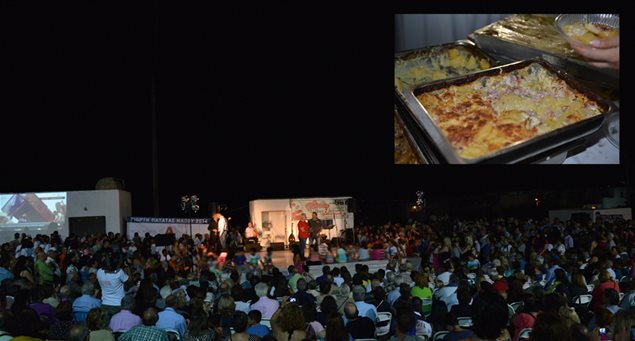 Naxos' now famous Potato Feast is held every August with great success at Kapares position, Agia Anna. 
Thousands of people of all ages, both locals and visitors, are drawn to the feast to devour the island's potato-based recipes, made using locally produced potatoes and cooked with devotion and imagination.
Celebration and dance, to the sounds of traditional songs, add to the overall enjoyment of this festive event, one dedicated to this local farming product linked – like no other – to the most delicious experiences in our lives.