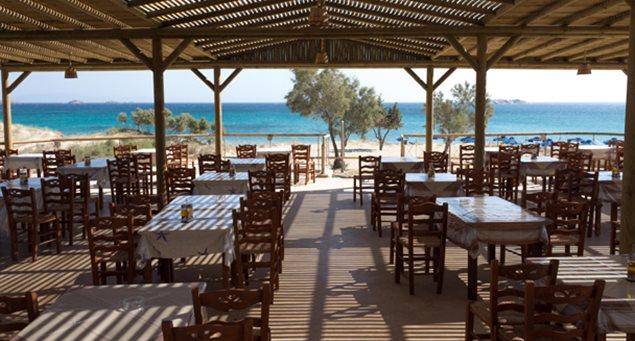 The history of the Tavern goes back in time, welcoming lots of personalities and making history in the world of gastronomy.
The family used to cook everyday Greek food and local dishes with meat and sea food in the yard.
Today the Tavern "3 Brothers" is a family business offering local fresh home-made meat and products. You shall have the occasion to taste our home-made food and patisserie in the elegant comfortable and carefully-lighted restaurant and the family atmosphere creating the best preconditions for an enjoyable and appropriate launch.
The restaurant is only 30 m away from 3 Brothers Apartments, 100 m from Aegean Palace and 200 m from Evdokia Studios.
Plaka Beach, Naxos
Tel.:(+30) 22850 42777
Fax: (+30) 22850 41570
info@3brothershotel.gr
http://www.3brothershotel.gr/naxos-restaurants.htm