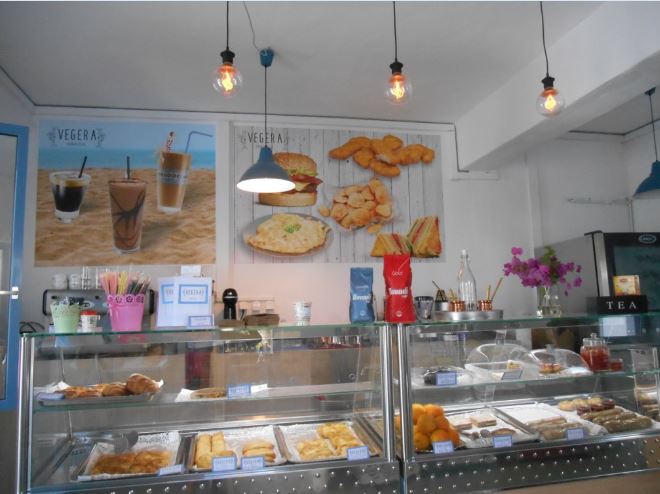 Coffee – Breakfast – Handmade pies – Burgers – Sweets – Mezes
An old stone house in the heart of Stavros village was converted into an all day café. With respect to Cycladic architecture we created a cosy place where you can enjoy a variety of food, drinks and sweets.
Start your day in Vegera with fine quality coffee, tea and breakfast. As we consider breakfast as the most important meal of the day, we created a diverse menu full of options to select .Croissants, omelets, fresh juices,fruit salads, yogurt with pure honey, freshly baked bread with butter and homemade jams, handmade cakes, are some of our proposals.
In Vegera you can also find comfortable food meals such as : salads, handmade pies, sandwiches with fine bread varieties, burgers, club sandwiches, chicken bites. Traditional desserts and handmade sweets complement our menu.
At night drop by for a glass of selected wine or greek raki accompanied by greek 'meze' frivolities.
We are open all day, from early in the morning till late night
Contact person : Evripidis Vasileiou Kallipolitis