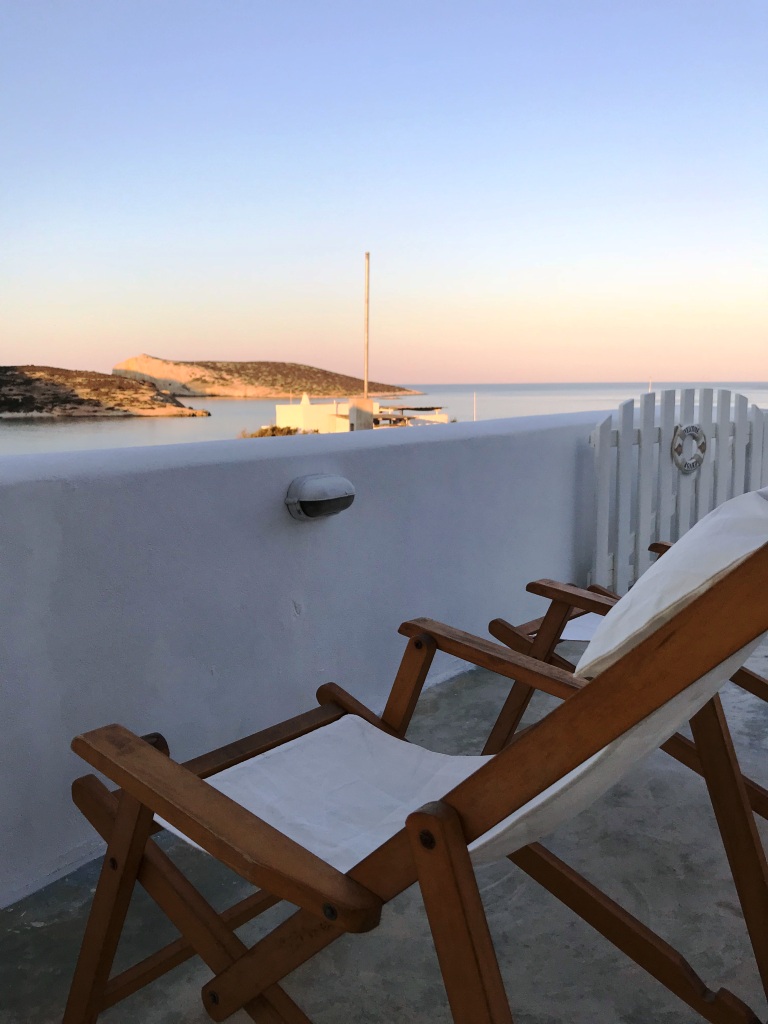 This unique newly constructed house is located in Kalotaritissa village, just above two marvelous beaches, offering breathtaking view of the Aegean sea. The house combines traditional elements of Cycladic architecture with modern elements. It is ideal for those seeking tranquility, privacy and astonishing scenery. Access to both below beaches require only 2 minutes walk while a third sandy beach 'Trypiti' is found exactly opposite the house.
The house is independent and consists of 2 bedrooms (1 double bed, 1 single bed) and one bathroom. An open plan space hosts a fully equipped kitchen with modern appliances, as well as a dining and sitting area. A sofa-bed can accommodate the sleep of one more person. The house is bioclimatic ; north windows substitute air-condition in order to protect environment. All windows offer magnificent view of the deep blue of the sea.
The house is located in Kalotaritissa, a traditional village in the north eastern part of Donoussa. Kalotaritissa distances only 11 kms from Stavros port. A bus connects Kalotaritissa with Stavros and the other villages and beaches with several routes per day. The bus station is located exactly opposite the property. A traditional 'taverna' operates in Kalotaritissa.
Facilities:
Total guests : 4 (1 double, 1 single and a sofa-bed)
Fully equipped kitchen, Coffee maker, Microwave, Washing machine, Electric iron, Hairdryer, Parking area
The neighbourhood