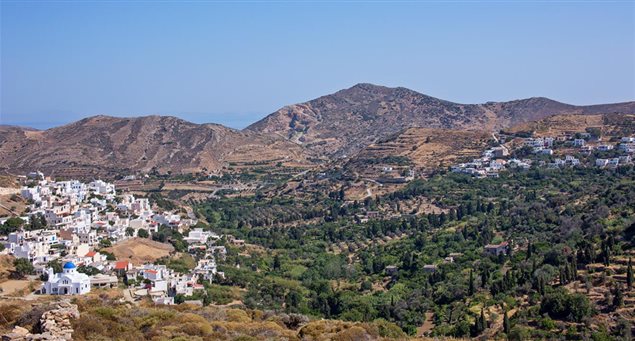 In the villages of Kourounochori and Myli, after the Vespers of Love late Easter Sunday afternoon, the congregation of the church follows the processional litany of the icon of the Resurrection around the settlements.
The procession follows the beautiful footpath which connects the two villages with the location of the ancient, abandoned giant statue of Kouros near Melanes. 
The litany is designed to enable mobility-challenged people who cannot go to the church pay their respects to the icon. Throughout the procession, the choir chants hymns and the bells chime joyfully.