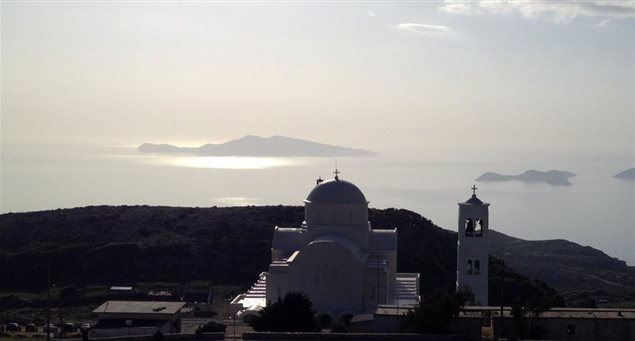 Naxos's largest pilgrimage is held annually on the first Friday following Easter, the Day of Zoodochos Pigi ("The Fountain of Eternal Life"), at the monastery of Panagia (Virgin Mary) Argokiliotissa. 
From the event's eve to the actual day, hundreds of worshipers from all over the island gather at the monastery to pay their respects to the icon — considered miraculous — and light candles.
Many, as part of their religious offering, opt to arrive here on foot, persevering lengthy journeys through tracks.
Ceremonies, officiated by the area's serving bishop and attended by government representatives, take place in an atmosphere of pomp and solemnity.
Few Naxos islanders have never attended the event which also offers foreign visitors a close look at local traditions and customs.