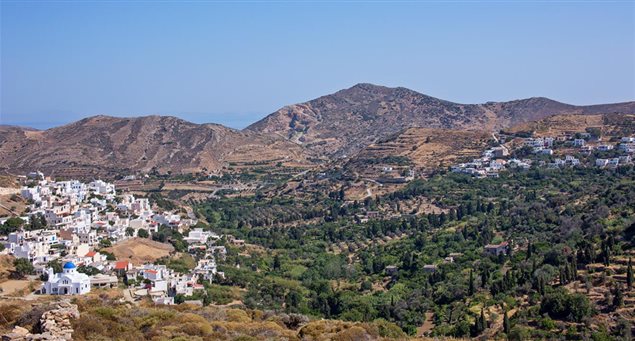 After the end of Holy Mass in the church in Kourounochori on Epiphany Day, January 6, the priest and the congregation descend to the Trano gardens below for the ceremony of the blessing of the waters.
The large cistern, where the young men of the village dive to catch the Holy Cross, is situated next to the marble table with an inscription commemorating the visit of King Othon in 1833, when he stayed at the Fragopoulos (or Della Rocca) towerhouse.
The blessed waters of the cistern, virtually a reservoir, irrigate the lush, fertile valley below.