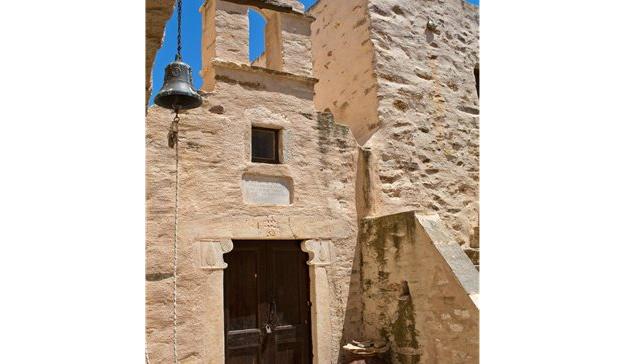 The Agios Eleftherios Μonastery stands graciously on the southern side of Sagrivillage on Naxos.
Maintained in good condition following a third round of restoration work, the monastery is comprised of its central church and a two-storey section that served as accommodation for monks and – in ensuing years, during Ottoman times – as an educational facility.
The monastery's altar features fascinating icons, which, besides displaying impressive artistic dexterity, also depict a great deal of historic information about the monastery itself.
The icons of Agios Eleftherios, Pantocrator, Agios Artemios, as well as Panagia (Virgin Mary) Eleoussa are cases in point.
The monastery's grounds include storage rooms, cells, and a large hall, once used as a classroom and library.
The Agios Eleftherios Μonastery also stood as an important religious and spiritual centre during the last two decades of Ottoman rule.
Ιn November 2015, a two-centuries old reliquary containing the relics of 13 Saints of the Church was repatriated to the Agios Eleftherios Monastery where its original owner and creator, Monk Kallinikos Varvatakis from Naxos, once presided.