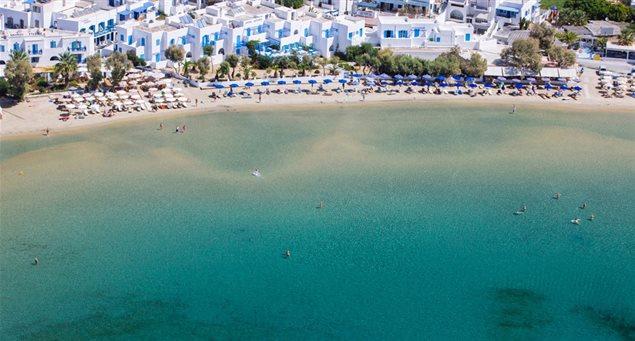 The Greek beach featured at the top of the list for the best family friendly beaches chosen by Guardian, is none other than Agios Georgios in Hora Naxos!
The British Guardian newspaper published the list of the ten best beaches in Europe for family holidays, giving the top spot to Agios Georgios in Naxos!
The Blue Flag beach of the island is just five minutes away from the town of Naxos. It is ideal for families thanks to its shallow waters, where small children can play, while the "older kids" can partake in a variety of beach activities.
The sports beach club has a wide range of activities such as water skiing, surfing and more.