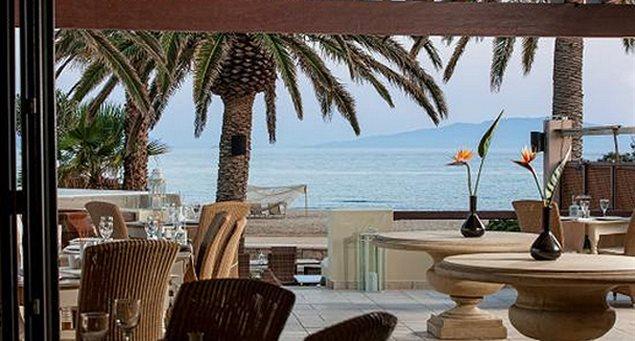 In Finikas Hotel, you will find one of the best restaurants in Naxos. Finikas Restaurant offers delicious breakfast from the famous products from Naxos which fills you strength and energy for the whole day.
Apart from your morning tasty experience, during the day you will enjoy meals from fresh local products from several producers of Naxos. All dishes are made with care and harmony, is prepared on time and are a tasty experience for every visitor.
For those who want to enjoy breakfast on the beach, picnic baskets are offered at the morning and for those who want dining private dinner is provided by the sea. You will be delighted by the excellent service and the quality food.
Pyrgaki, Naxos
Tel.: (+30) 22850 75230, (+30) 694 4859903
Fax: (+30) 22850 75025
info@finikashotel.gr
http://www.finikashotel.gr/
https://www.facebook.com/finikashotelnaxos