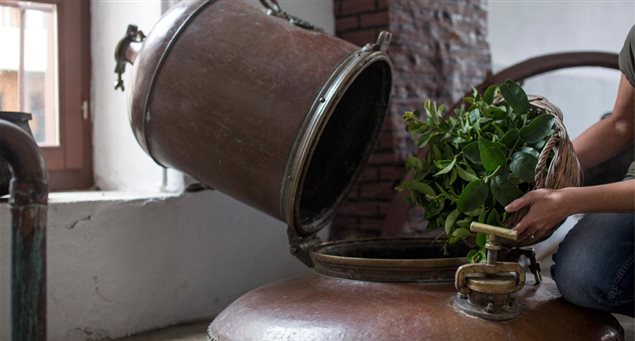 Wine & spirits aficionados and visitors who want to experience tasting the local products of the places they visit, are recommended to seek out the spirit known as "Kitro."
Exclusive to the island of Naxos, the liqueur – a Greek traditional product with P.D.O (protected designation of origin) distinction — is made from distilling the leaves of the citron tree.

Kitro comes in three varieties and "colors" (green, gold and clear) as to distinguish the potency (ranging from 30% -40% alcohol) and sugar levels.
Distillers on the island include Vallindras and Promponas, each offering an opportunity to taste the liqueur and a unique series of products at their shops located in downtown Naxos at the port.
The Vallindras distillery, open to the public, is a must to visit. Located in the charming village of Chalki, approximately 20 minutes from Chora, it offers tours and sampling inside their traditional distillery.
In addition, several cafes and bars on Naxos offer interesting takes on popular cocktails made with the local kitro.