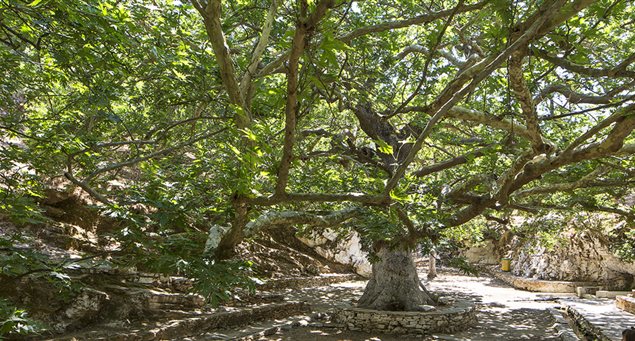 At the end of July women in Danakos organize a contest and display of their homemade, mostly traditional delicacies under the centenarian plane tree by the water spring (Pigi) plateau. Connoisseurs award prizes to the winners.
A traditional feast follows to the tune of local performers.
Directions for access
By private car or motorcycle from Chora.
By private car or motorcycle via the dirt road from Moutsouna and Liaridia.
Parking
There is ample parking space as you enter the village.
Accessibility for wheelchairs
Access for wheelchairs is rather difficult.