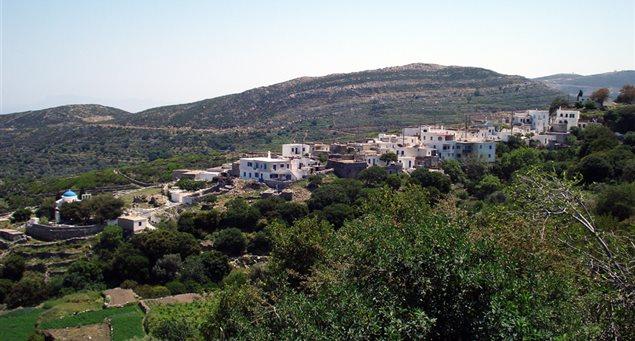 The village of Messi on Naxos is a small and picturesque village in the northeastern part of the island, with a centenarian plane tree ("Platanos") next to a water spring as landmark.
The water of the spring has been dubbed "elixir of youth" as the village is noted for the longevity of its inhabitants.
Platanos is also the venue of all social events.
Other sights are the renovated traditional olive oil press (known by the locals as "fabrika") and the Folk History Museum, housed in the old primary school.
the village of Messi holds its big religious feast of Agia Paraskevi on July 26.
According to the oral tradition, Drakondospilio, a cave with stalagmites and stalactites near the village, provided a refuge for local people whenever pirates raided Naxos in the old days.
On the way from Messi to the village of Apollonas is the summit of Kalogeros, with a castle that was inhabited from antiquity to the Middle Ages.
| | |
| --- | --- |
| Directions for access | Messi is situated 43km from Chora, on the main road between Skado and Apollonas. |
| Parking  | Parking space is available. |
| Public transport info | There is a bus connection with Chora once a day during the summer season. |