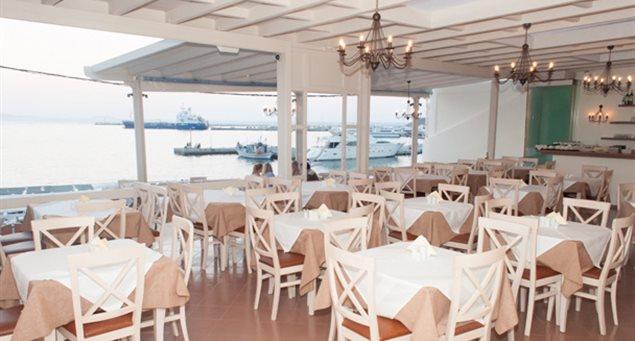 Entering the Restaurant your first impression is of the lovely view over the sea which unfolds its charms and enchants you with the Sunset as well as with the starry sky of the island later on…
The candles with their flickering flame add a romantic touch to the relaxing and pleasant atmosphere on our spacious veranda.
Our menu guides you through a variety of delicious dishes of the Greek islands! The Chef seeks the very best principal ingredients and focuses on local products which she seeks passionately from various villages. Fresh herbs and seasonal ingredients combine perfectly highlighting their taste in every dish…
The delicious tastes and the quality are enhanced by the polite and efficient service accompanied by magical and soft music that fits perfectly with the hospitable atmosphere…!
Chora, Naxos
Tel.: (+30) 22850 27177, (+30) 693 3149070
mythodeanaxos@gmail.com
https://el-gr.facebook.com/Mythodea.Restaurant.Naxos