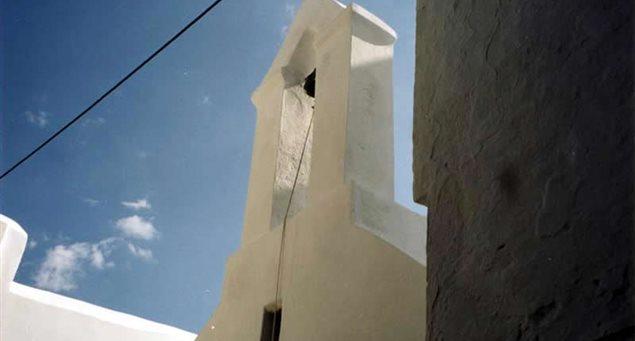 Panagia (Virgin Mary) Theoskepasti, Kastro's Orthodox Church, is located directly behind the Catholic Cathedral, and next to the Catholic Episcopal Palace on Naxos.
This church is double-aisled, its section to the right dedicated to Virgin Mary, and the side to the left to Agia Anastasia Pharmakolytria (Deliverer from Poisons).
This may well be the oldest of the citadel's surviving monuments and its heritage includes the "Theoskepasti Codex" and double-sided, portable icons.