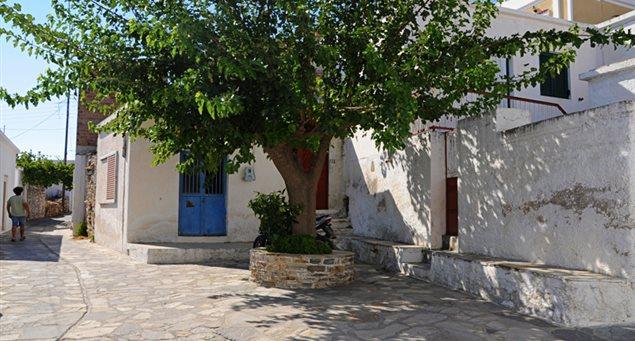 The history of the village of Tsikalario and the village of Chimarros, the two hamlets that form the settlement of Zoodochos Pigi in the Tragea valley, is closely linked with Apano Kastro –an important fortified position from antiquity to Venetian times, located to the west of the village.
Tsikalario was a pottery hub, making utensils for the inhabitants of the fort (tsikali=ceramic cooking pot).
The name of Chimarros, on the other hand, is due to the torrent that flows next to the village in the spring and winter (chimarros=torrent).
The 6th century church of Agios Stefanos, situated next to a famous old water spring at the entrance to the village of Tsikalario, is adorned with rare frescoes.
Slightly to the north is the Byzantine chapel of Agios Pachomios –also known as Ai Pachys.
Farming is the main source of income for the approximately 200 inhabitants of two hamlets.
| | |
| --- | --- |
| Directions for access | The settlement is on the main road from Chora via Potamia. |
| Parking  | A parking area is available. |
| Public transport info | It is served by public transport. |