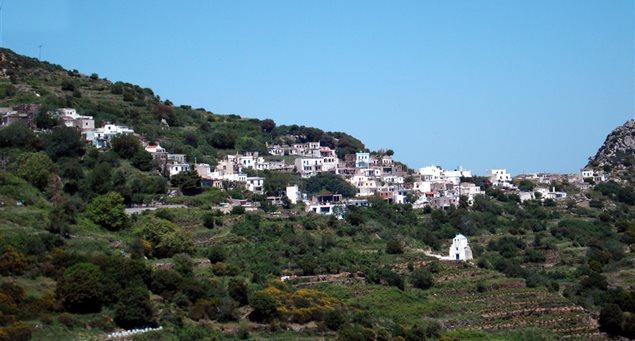 The village of Skado is a small, traditional settlementon on Naxos, built in amphitheatric fashion on the slopes of Mt. Koronos.
Its beautiful two-storey houses emerge through a lush environment and it is said the name is derived from the abundant fig trees (Sykies) that surround the village.
Skado is one of the emery producing villages of Naxos and inhabitants have shares in the mines they work. Due to the fact that the village never had a developed farming sector, many people starved to death during the German occupation, when the mines were closed.
Today the village has a population of 120 residents and quite a few abandoned houses but it comes alive during the summer.
Among the sights worth seeing are the old olive-mill in the center of the settlement, the church of Panagia, built during the Ottoman occupation and celebrating on August 15th, and the folklore collection of Marigo Pittara.
| | |
| --- | --- |
| Directions for access | The settlement of Skado lies 38km from the town of Naxos, on the eastern road axis of Stavros Keramotis- Apollonas. |
| Parking  | There is parking space for private cars. |
| Public transport info | There is a public bus service all year round –more frequent in the summertime. |