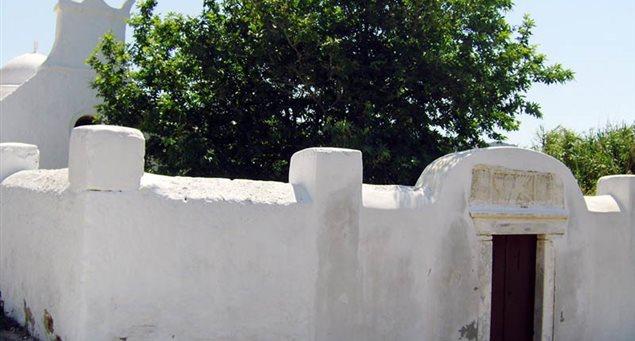 The pretty little village of Aggidia on Naxos, built in amphitheatric fashion at the southwestern foot of Chrysostomos hill, 3km from Chora, gazes at the fertile Livadia valley below, the main town and the blue sea further beyond.
The Chora-Aggidia road is flanked by plenty of ancient and medieval monuments.
These include the 14th century monastery of "to Fraro", which played an important role in the life of the Venetians of Naxos; the ancient aqueduct of Lygdamis, a medieval water font, the ruins of the early Christian church of Agios Stefanos and low Venetian towers.
There are, in fact, abundant indications that the area was a country resort for the nobility of the main town since ancient times.
Farming, especially viticulture, is the main source of income for the approximately 300 inhabitants of Aggidia.