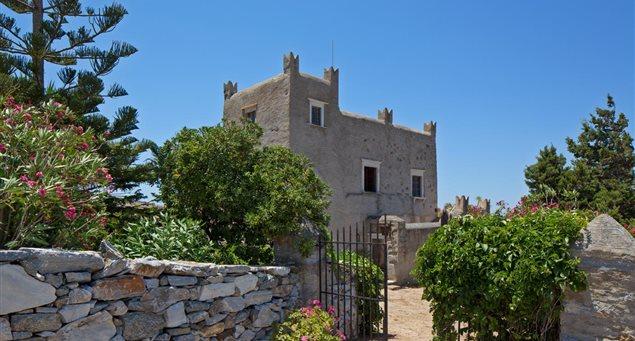 A short distance from Galanado, in the Livadi valley, stands the tower of Belonias –one of the best preserved on Naxos. 
It is an imposing structure, built around 1600, and the location affords superb views of Chora –the main town. It is privately owned and inhabited.
Right next to the building is the 'twin' chapel of Agios Ioannis, dating to the 13th century – a rare example of a church with one Catholic and one Greek Orthodox nave.