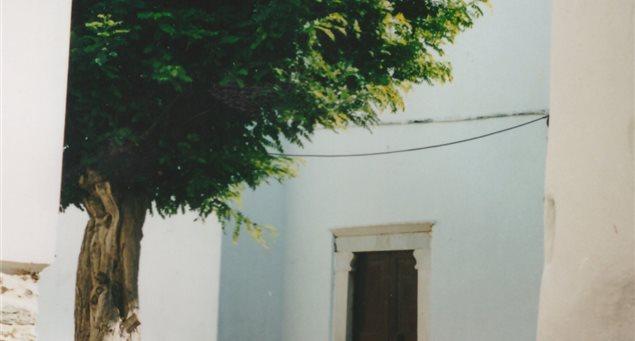 The Capuchin monastery on Naxos is located east of Theoskepasti church, close to the Piso Paraporti gate of Kastro.
The monastery's church, dedicated to San Antonio di Padua, is single-aisled with impressive icons, while its marble flooring is decorated with the coats of arms of nobles such as the Coronelli-Castri and Lorentani-Crispo families.
The Capuchins reached Naxos in 1628. The church also served as a school. The monastery's codices, which have survived, offer an important account of its history, as well as the history, life and adventures of the entire castle during most of the period of Ottoman rule.