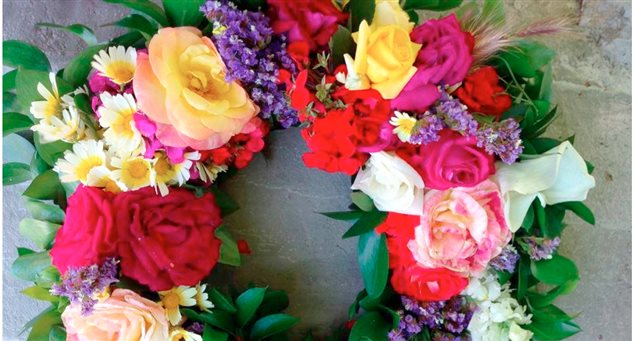 May Day proceedings on Naxos are particularly fascinating as they combine elements of ancient worship with nature's blossoming.
A wreath made of leaves and flowers woven together, widely known as a Mais in Greece, is a tradition dating back to ancient times.
On May Day, the people of Naxos spend the day outdoors picking flowers for their wreaths to be hung outside the front doors of their homes until June, when they are burned as part of a custom known as Klidonas.
On May 1 each year, the Melanes Cultural Association organizes a competition for the best wreath of wild flowers, which receives an award.
The event takes place in Flerio, under the plane trees and the sound of the water springs, very close to the site of the ancient Kouros statue.
A feast follows, with local delicacies and wine, traditional instruments, dancing and song until late in the evening.