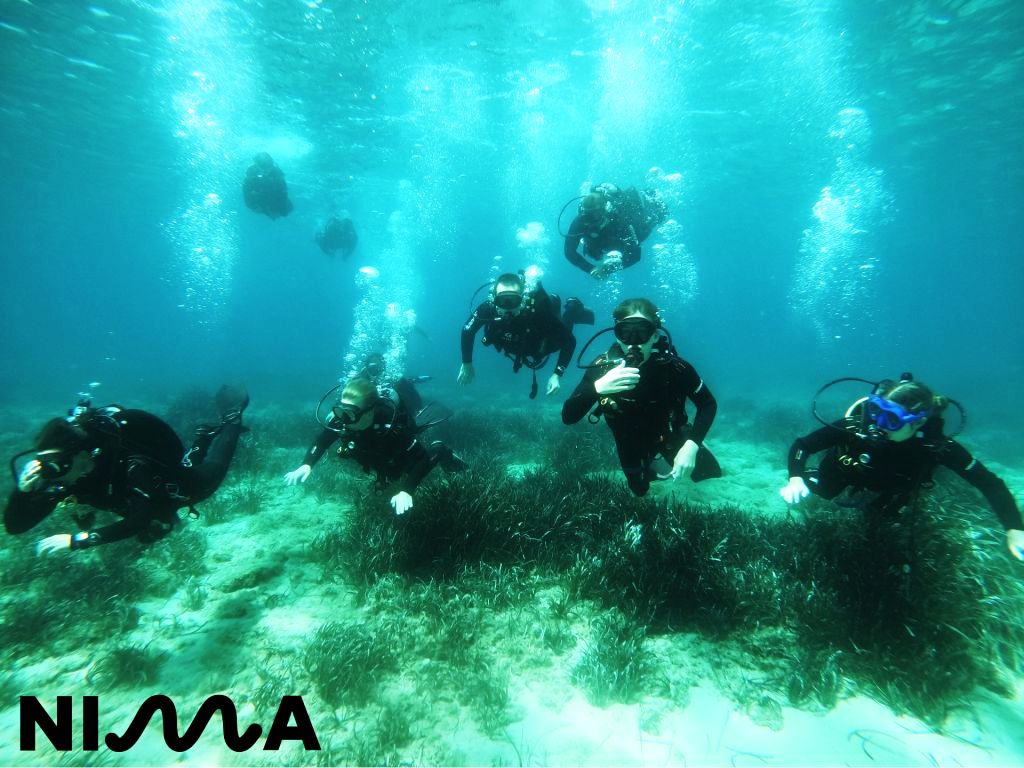 Nima Dive Center is a PADI scuba diving center on Agia Anna beach. It offers unforgettable scuba diving in Naxos and strives to introduce divers to the beautiful marine life of Naxos and the surrounding areas.
Nima Dive Center is a PADI scuba diving center on Agia Anna beach, Naxos, Greece. Nima offers the full range of PADI scuba diving courses as well as daily boat dives to dive sites on Naxos and the surrounding areas.

Nikos Maitos, originally from Naxos, is the founder and lead instructor at Nima Dive Center. He graduated from Athens university with a BSc in Geology and Geo-environment studies. He also wrote a thesis looking at climate change and future studies at the Hellenic Centre for Marine research. But after his studies, Nikos began to focus on his scuba diving qualifications. He is an accredited PADI IDC staff instructor, EFR (First Aid and CPR) instructor, IANTD Technical Diver and a rebreather diver with the JJCCR rebreather. Nikos founded Nima Dive Center after almost a decade of experience working as a scuba diving instructor in several areas of Greece, including Attica, Naxos and Crete and as a commercial diver all over the world. He has dived in many wonderful and exotic locations such as Fiji, Wallis et Futuna, Samoa and Tonga, Australia, Canada, St Pierre et Miquelon and the Republic of Congo to name a few.

Nima Dive Center's mission is to teach people of all ages to multiple scuba diving levels, introducing them to scuba diving techniques and marine life exploration. Its philosophy is that the sea – along with all the creatures and treasures that reside in it – are for everyone to enjoy and preserve for centuries to come. Water is life and with the help of Nikos and Nima Dive Center, you can learn to live it.