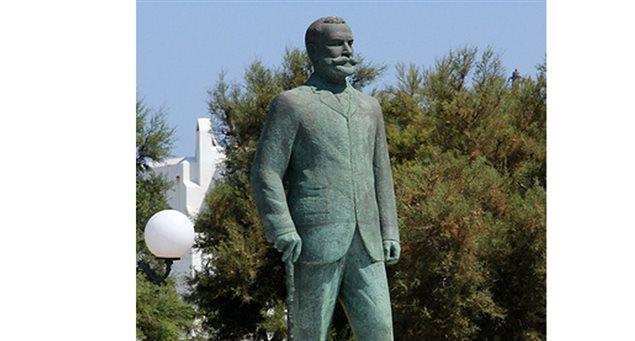 Petros Protopapadakis was a prominent political figure in the early 20th century. Born in Apiranthos, Naxos in 1860, he completed his secondary education on the island of Syros and studied mining engineering in Paris.
He assumed academic posts in military cadet schools and the National Technical University of Athens and entered politics in 1902. In January 1921 he assumed the post of finance minister and became prime minister in May 1922.
He was ousted by the army following the disastrous Greek military campaign in Asia Minor in August of the same year and, together with five others, was sentenced to death by a court martial as responsible for the disaster. He was executed on November 15, 1922.
Protopapadakis pioneered the construction of a suspension railway that transported emery from the mines of Apiranthos and Koronos in Naxos to the port of Moutsouna.
The Naxos Municipal Authority has erected his statue in the central square of the quayside in Chora and named the avenue alongside the port after him.