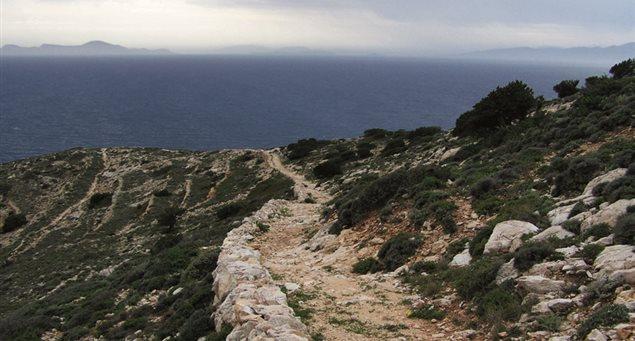 This trail, which connects Merssini with Livadi beach, is marked with a red/white sign and number 3, is 0.9km. long and the trek takes about 30 minutes.
This trail has large elevation differences and is quite steep in places.  An offshoot leads to the small beach of Fykio and the small harbor of Merssini.
A detour to the left at the beginning of the trail is recommended for a visit to
Merssini's water spring with the huge plane tree and stone arch.
The stone-paved footpath to the spring and the scaled-down access to Livadi
beach were constructed in 2010.
Sign: Red-white badge with the number 3
Overall Direction: Southwest
Points of interest-views: Merssini water spring, Livadi beach, Fykio beach